Park high
Garda Bresciano Visitor Centre

​
The centre represents the union between the mountain and the lake, it offers an original exposition tour: images and sounds, characters' evocation and environment's reconstruction, natural collections and old work pieces of equipment collections, short films and interactive bases.
Botanic Garden
André Heller Foundation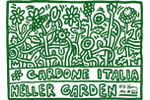 ​
It keeps a collection about 2000 different plants from all continents and climate zones. Hidden in the green you'll find sculptures and pieces of contemporary artists for example: Keith Haring, Roy Lichtenstein, Mimmo Paladino.
Panoramic cableway
Malcesine-Mount Baldo

​
It will let you able to reach the top of the splendid Mount Baldo in bloom and to admire from its height Lake Garda in all its majestic beauty.
Cave Park Varone
Waterfall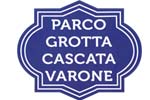 ​
it's a natural gorge, eroded over 20.000 years, at the rate of 4 mm. a year, by the waters from Lake Tenno, which rumbles its way down, from a height of almost 100 meters.
Sigurtà
garden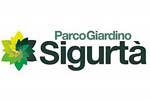 ​
A real Temple of Nature, it's considered one of the five most beautiful gardens of the world. Its origin comes from "the brolo cinto de muro" (1617) of Mafferi Villa (work by V. Pallesina, student of Palladio) and in 1859 it was the Napoleon's headquarters.